MEO™ produces the most luxe, innovate, air filtering and protective face masks available. Designed in New Zealand, its advanced materials combined with technology results in a superior mask with many health benefits. 
Key Features:
Safe and skin-friendly – Hypoallergenic as its made from non-toxic fabric. It's easy to put on, comfortable to wear and offers the user an unrivalled level of protection.
Material
MEO™  filter uses scientifically selected wool from sheep breed in Wanaka, New Zealand.
Sizing Guide
Whats in the Box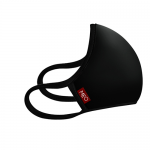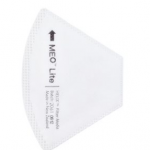 1 Mask cover                   2 MEO Helix Filters
Use Discount Code at Checkout: doublepack